If you know me you know that the kitchen is one of my favorite places to be in my home. I love food! I love to cook, I love to bake, and I ultimately love to eat. Plus cooking at home saves you a ton of money and during this whole pandemic, Adam and I have been cooking overtime in our home. Not only do I like saving money but I love utilizing my time with products that are convenient and efficient to use.
Here are some of my absolute must have's you will LOVE.
*This post contains affiliate links, which at no cost to you, I earn a commission from if you click through and make a purchase. Thank you so much supporting my blog!
The Instant Pot is designed to replace your slow cooker, pressure cooker, rice cooker, dutch oven, and more. Oftentimes Adam and I will cook different pastas, chow mein, minestrone soup, rice, and pho. To be honest the main reason why I wanted an Instant Pot was to make pho faster but after I have made other meals, I've been hooked. It's easy to use, cooks your meals faster, and is energy efficient. YES! A lazy homebody like me loves that. If you're going to get yourself or a loved one any of the items mentioned, this would be the one.
Food Processor / Blender :
My food processor / blender is very old. I don't even think this is available to purchase but the brand is
Oster
and I highly recommend their products. I linked another
model
I would be interested in purchasing if this one ever goes bust. Adam and I drink smoothies every single day so this has been a must in our home. My next plan is to make more hummus and pasta sauces at home. What do you like to do use your processor or blender for?
Who else has been into juicing? I have always loved my celery, carrot, and apple juice when I use to live with my parents so having my own juicer brought back all the wonderful memories. The nice thing about making juice at home is that you can use the pulp to fill up dumplings to steam or as compost. Win-win. What is your favorite type of juice?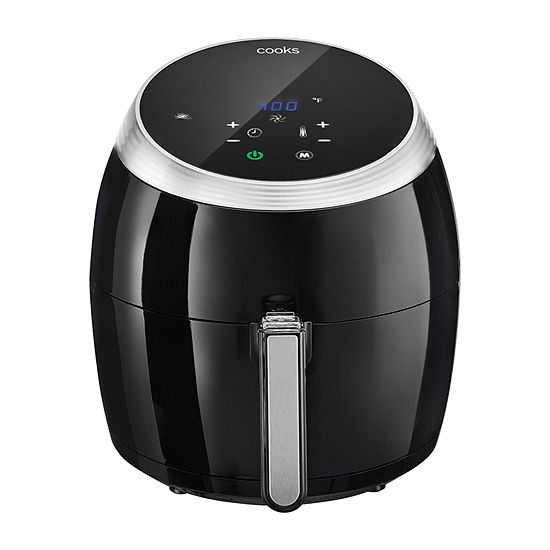 Adam and I received an air fryer for Christmas a few years ago and let me just say it is ah-mazzzzzz-ing! We have air fried tater tots (basically all things potato), portobello mushrooms, salmon, brussel sprouts, veggie patties, kale chips, chicken wings, and so much more. If you love fried food but don't want to have all the excessive oil and bloat then look no further. You need one of these!
I know I said that an Instant Pot is suppose to replace a dutch oven BUT we were gifted this one and I still find advantages of owning one. It's heavy and thick enough to conduct and retain heat and I love that it is deep enough to keep food from splattering. Not only that but these pots are ovenproof! I love dual use products.
What's on your must have list for kitchen appliances? I would love to know. Happy Friday and I hope you are keeping sane, healthy, and making time to relax.
XO,
Anny